An Introduction to Buddhist Meditation with Kusala Bhikshu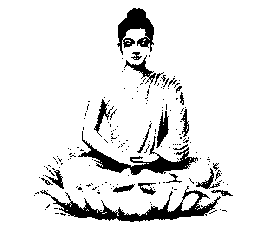 Tuesdays
7:30 – 9:30 pm
February 26 – March 25, 2008
The Buddha identified two mental qualities that arise from meditation practice: "comfort" or "tranquility" (samatha) which steadies, composes, unifies and concentrates the mind... And "insight" (vipassana) which enables one to see and explore reality with clarity and intuition.
In the early Buddhist canon, the Buddha never mentioned independent samatha and vipassana meditation practices; instead, tranquility and insight are two qualities of mind to be developed together through meditation.
Class time will be divided between theory and practice... Theory based on early Buddhist texts and Kusala's personal meditation experience, with time set aside for meditation practice and group discussion. Rev. Kusala will share his understanding in a simple, non-technical way through stories, humor and personal insights. Kusala will also address the everyday challenge of taking a meditation practice into the world.
This class is appropriate for beginners as well as experienced meditators who want to refresh the fundamentals of their practice.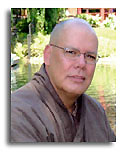 CRN: 80954
YGPX 871.07
1.0 Semester Hour

Location: St. Robert's 246
Tuition: $185

Click here to ENROLL
Kusala will use three books as the basis of his presentations in class:
Buddhist Meditation
by Edward Conze
(Dover Publications)
Buddhist Meditation in Theory and Practice:
by Ven. Dr. Parawahera Vajiranana
(No longer in print)
Zen Training: Methods and Philosophy
by Katsuki Sekida
(Shambhala Classics)