Site Map / Sutra / Special / America / Los Angeles / Buddhist-Catholic / eBooks / Podcast / Video / Newsletter / Kusala Bhikshu

---
Who Was the Buddha?' by Kusala Bhikshu / A Sunday Talk - 4.8.18


---
The Buddha and His Teachings by Narada Maha Thera
PDF - 467 Pages / Free Download

The Dalai Lama speaks to the California State Legislature
June 20, 2016 /

47:59



---

eBooks for Free Download
Anguttara Nikaya / Free Download / Click Here





Visuddhimagga / The Path of Purification
Translation by Bhikkhu Nanamoli / Free Download / Click Here





The Parinibbana Sutta / Free Download / Click Here



Mindfulness of Breathing
by Bhikkhu Nanamoli / Free Download / Click Here
The Buddha and His Teachings
by Ven. Narada / Free Download / Click Here


"Selves & Not-Self"
by Thanissaro Bhikkhu / Free Download / Click Here

---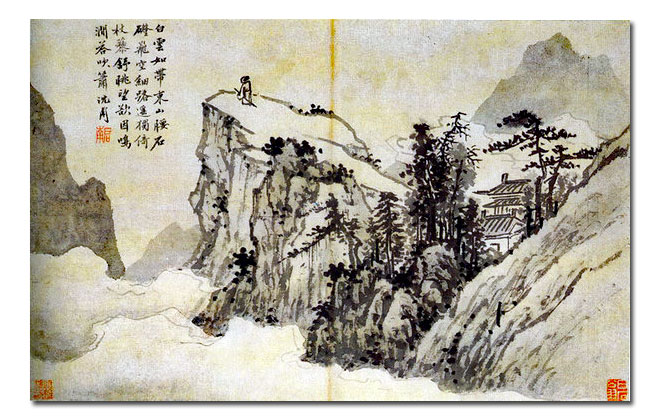 The Autobiography & Maxims of Chan Master Han Shan
Translated by Upasaka Richard Cheung / PDF - Free Download /

 

Click Here


---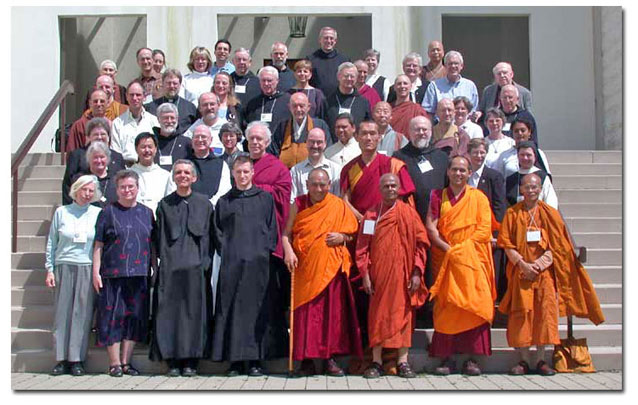 'Suffering in Catholic and Buddhist Traditions'
Gethsemani Encounter 2 - 'On Suffering' / Gethsemani Abbey, Kentucky / April 13 to April 18, 2002
The dialogue was over 30 scheduled hours, with 22 presentations from Buddhists and Catholics on suffering.
'Transforming Suffering: Reflections on Finding Peace In Troubled Times'

'Conference Presentations' / Click Here

---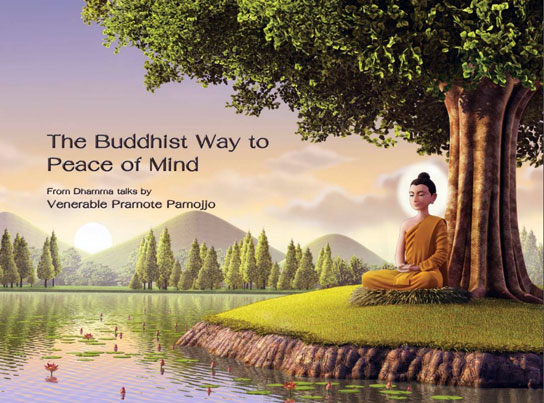 The Buddhist Way to Peace of Mind by Ven. Pramote Pamojjo / PDF - 129 Pages / Free Download



---

The gift of Dhamma excels all gifts.

"An Introductory Course on Early Buddhism"

Compiled and published for free distribution
by Chan Khoon San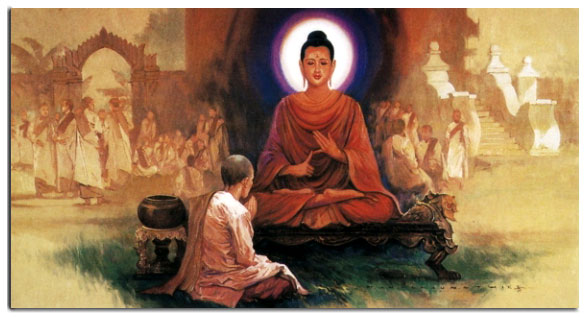 Over the last few years, several readers have indicated to me that the articles in the Introductory Course on Buddhism were too brief and should be expanded to provide more details. This new book entitled "Buddhism Course" is a carefully researched and upgraded version. It contains 17 chapters dealing with most of the relevant topics on Buddhism, such as: Life of the Buddha, Four Noble Truths and Eightfold Noble Path, Dependent Origin, Law of Kamma, Death and Rebirth, Five Destinations, World Cycles when Buddhas Appear, Ten Bases of Meritorious Action, Buddhist Vipassana Meditation, Recollection of the Buddha, Dhamma and Sangha and the Three Baskets (Tipitaka) in Buddhism.
Free Download - Click Here


---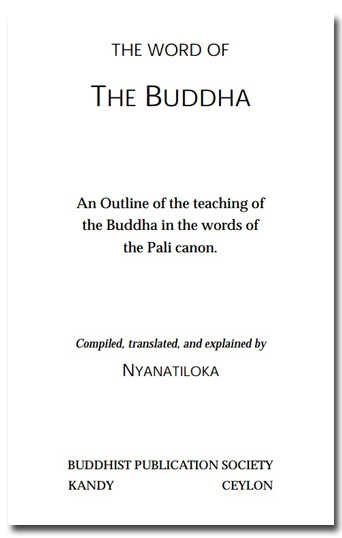 Word of the Buddha — by Ven. Nyanatiloka /PDF - 110 Pages / Free Download
Free Download - Click Here
The 'Word of the Buddha', was the first strictly systematic exposition of all the main tenets of the Buddha's Teachings presented in the Buddha's own words as found in the Sutta-Pitaka of the Buddhist Pali Canon. While it may well serve as a first introduction for the beginner, its chief aim is to give the reader who is already more or less acquainted with the fundamental ideas of Buddhism, a clear, concise, and authentic summary of its various doctrines, within the framework of the allembracing 'Four Noble Truths.'
---
"STRANGERS NO MORE" - Monastic Interreligious Dialogue Documentary / 52:33
"Strangers No More" - The Monastic Interreligious Dialogue (DIMMID) documentary, relates with stunning imagery the relationships Catholic monastics have spent decades fostering with spiritual practitioners around the world. It was filmed in France, Italy, Germany, Morocco, Japan and the United States and shows the exchanges between monks and nuns as they join Buddhist and Hindu monastics and Muslim spiritual practitioners to share daily rituals, sit in silent meditation or prayer with one another, talk about their traditions and practices and form understanding and friendships that transcend perceived boundaries between Western and Eastern faiths.
---
The Shobogenzo / Dogen

A new translation from Shasta Abby of the classic Zen text...
The Shobogenzo by Sōtō Zen Master Eihei Dōgen.

Free Download / in PDF / 1144 pages

The Shōbōgenzō is the recognized spiritual masterpiece by the thirteenth century Japanese Sōtō Zen Master Eihei Dōgen. It is comprised of discourses that he gave to his disciples, in person or in writing, at various times between 1231 and his death twenty-two years later at age fifty-three.† These discourses cover a wide range of topics pertinent to those in monastic life though often also relevant to those training in lay life. He discusses matters of daily behavior and religious ceremonial as well as issues involving the Master-disciple relationship. He also explores the deeper meaning that informs the so-called Zen kōan stories, which often puzzle readers by their seeming illogicality and contrary nature.
---
Mirror of Wisdom / Teachings on Emptiness - by Ven. Geshe Gyeltsen / PDF - 147 Pages / Free Download
Buddha Shakyamuni taught the Perfection of Wisdom, otherwise known as the Wisdom Gone Beyond, on Vulture's Peak, Rajgir, in what is today the Indian state of Bihar. These sutras focus on the subject of emptiness, the ultimate nature of reality, and the Heart Sutra is one of the most significant. It is a beautifully condensed version of the Buddha's teachings on emptiness, containing their essential meaning in only a few lines. Geshe Gyeltsen tells us that by integrating this teaching with our minds, it is possible for us to become enlightened within a single lifetime.
---

A Buddhist Guide to Death, Dying and Suffering
Audio / eBooks / Articles / Free Download / Click Here


"Good health is simply the slowest way a human being can die." - author unknown



---
---


Contact - Urban Dharma
Support Urban Dharma With a Donation
UrbanDharma.org - Los Angeles, California USA
Copyright © 2001, 2002, 2003, 2004, 2005, 2006, 2007, 2008, 2009, 2010, 2011, 2012, 2013, 2014, 2015, 2016
Rev. Kusala's Web Site /// Kusala's 'YouTube' Channel