Site Map / Sutra / Special / America / Los Angeles / Buddhist-Catholic / eBooks / Podcast / Video / Dharma Talks / Kusala Bhikshu

---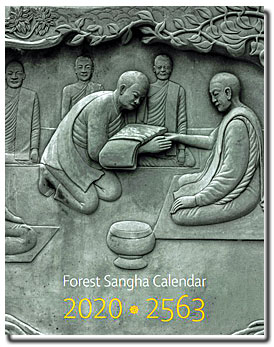 "2020 Buddhist Calendar" / Free Download / PDF Link - Click Here

Each year a printable PDF wall calendar is made for free distribution by our Dhamma friends, the Kataññnutā Group,
in Malaysia. These printable PDF calendars are distributed by Forest Sangha Monasteries.


---


eBooks for Free Download

Anguttara Nikaya

/ Free Download /

Click Here





Visuddhimagga / The Path of Purification


Translation by Bhikkhu Nanamoli / Free Download /

Click Here





The Parinibbana Sutta

/ Free Download /

Click Here



Mindfulness of Breathing


by Bhikkhu Nanamoli / Free Download /

Click Here
The Buddha and His Teachings


by Ven. Narada / Free Download /

Click Here


"Selves & Not-Self"


by Thanissaro Bhikkhu / Free Download /

Click Here

---

"Green & Hopeful – Monasticism and the Environment"

Monasticism and the Environment was the theme of this Buddhist/Catholic encounter. Forty Buddhist and Catholic
men and women, gathered to reflect and share the environmental wisdom to be found in their teachings and practices.

'Conference Presentations' / Click Here

---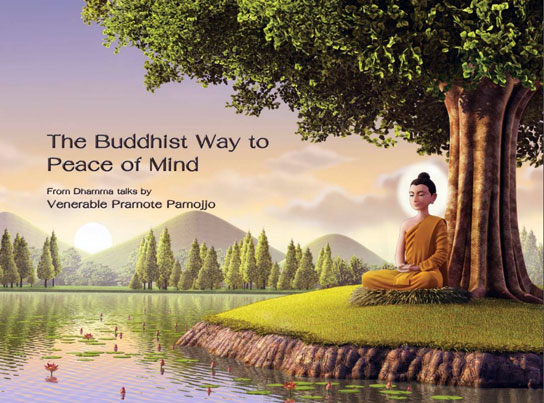 The Buddhist Way to Peace of Mind by Ven. Pramote Pamojjo
/ PDF - 129 Pages /
Free Download
---

The gift of Dhamma excels all gifts.

"An Introductory Course on Early Buddhism"

Compiled and published for free distribution
by Chan Khoon San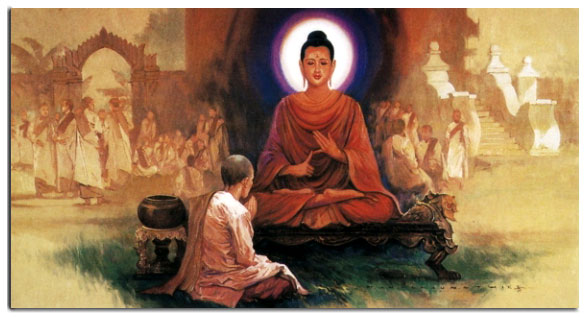 Over the last few years, several readers have indicated to me that the articles in the Introductory Course on Buddhism were too brief and should be expanded to provide more details. This new book entitled "Buddhism Course" is a carefully researched and upgraded version. It contains 17 chapters dealing with most of the relevant topics on Buddhism, such as: Life of the Buddha, Four Noble Truths and Eightfold Noble Path, Dependent Origin, Law of Kamma, Death and Rebirth, Five Destinations, World Cycles when Buddhas Appear, Ten Bases of Meritorious Action, Buddhist Vipassana Meditation, Recollection of the Buddha, Dhamma and Sangha and the Three Baskets (Tipitaka) in Buddhism.
Free Download - Click Here


---



The Eight Great Places of Buddhist Pilgrimage

For the majority of Buddhists, going on a pilgrimage to the holy places mentioned by the Buddha, is a once-a-lifetime undertaking. With so much time, money and effort involved, it is imperative for the intending pilgrim to truly understand what a pilgrimage is all about, especially the mental aspect, since the physical part is normally taken care of by a travel company.

A pilgrimage is a journey to a sacred place as an act of faith and devotion. In the scriptures, faith or saddha is the professing of confidence in and the sense of assurance based on understanding that one places on the Buddha, Dhamma and Sangha. It is not the blind belief based on wrong view. As ignorance is the leader of immoral mental states, so saddha is the leader of moral mental states because its chief characteristic is the purification of the mind.
---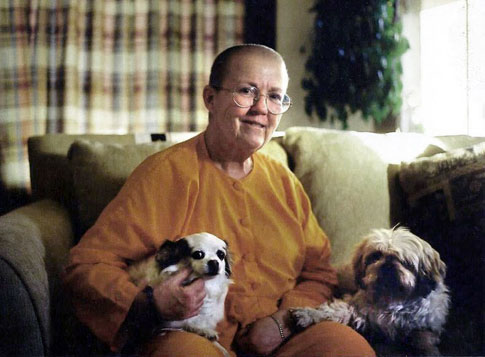 Ven. Karuna Dharma Memorial Page / Abbess of the International




Buddhist Meditation Center for 32 Years /

Web-Page
Ven. Karuna Dharma earned a B.A. in English at the University of California, an M.A. in Secondary Education at California State University, a second M.A. in Comparative Religions and a Doctor of Dharma in Buddhist Studies both from the University of Oriental Studies in Los Angeles, California, USA.
Ordained in 1976 as a Bhiksuni (Buddhist Nun). Her teacher was the Vietnamese Bhiksu Dr. Thich Thien-An. Together they established the International Buddhist Meditation Center, Chua Vietnam, the first Vietnamese US temple and the University of Oriental Studies.
---
The Shobogenzo

/ Dogen

A new translation from Shasta Abby of the classic Zen text...
The Shobogenzo by Sōtō Zen Master Eihei Dōgen.

Free Download / in PDF / 1144 pages

The Shōbōgenzō is the recognized spiritual masterpiece by the thirteenth century Japanese Sōtō Zen Master Eihei Dōgen. It is comprised of discourses that he gave to his disciples, in person or in writing, at various times between 1231 and his death twenty-two years later at age fifty-three.† These discourses cover a wide range of topics pertinent to those in monastic life though often also relevant to those training in lay life. He discusses matters of daily behavior and religious ceremonial as well as issues involving the Master-disciple relationship. He also explores the deeper meaning that informs the so-called Zen kōan stories, which often puzzle readers by their seeming illogicality and contrary nature.
---
'Therigathapali' / A Contemporary Translation - by Anagarika Mahendra / PDF - 305 Pages /
Free Download
"Despite the small size, the Therigatha is a significant document in the study of early Buddhism as well as the earliest known collection of women's literature. The Therigatha contains passages reaffirming the view that women are the equal of men in terms of spiritual attainment." - Wikipedia
---

A Buddhist Guide to Death, Dying and Suffering

Audio / eBooks / Articles / Free Download /
Click Here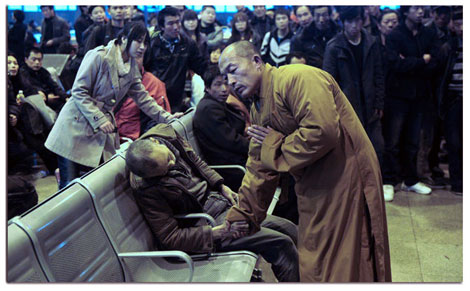 "Good health is simply the slowest way a human being can die."
-
author unknown
---


Buddhism: A Look Into the Beliefs, Practices & History - by Dallen Nakamura / Click Here



---

Contact - Urban Dharma
Support Urban Dharma With a Donation
UrbanDharma.org - Los Angeles, California USA
Copyright © 2001, 2002, 2003, 2004, 2005, 2006, 2007, 2008, 2009, 2010, 2011, 2012, 2013, 2014, 2015, 2016, 2017, 2018, 2019, 2020
Rev. Kusala's Web Site /// Kusala's 'YouTube' Channel /// Kusala's Facebook Page