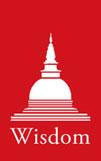 Wisdom Publications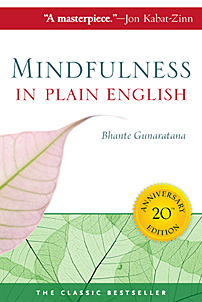 A PDF preview from the 20th edition - Click Here


Special Offer - 20% Off the latest edition / The 20th Anniversary Edition - eBook or paperback / See Below

"Mindfulness in Plain English" has been on UrbanDharma.org a while now for free download, but the edition I posted years ago was the first edition and is now rather dated.
Over the last few months I have been in contact with the publisher at Wisdom Publications about M.I.P.E... I have come to understand any money that would have gone to Wisdom Publications (a non-profit publisher of Buddhist books) and the author Ven. Henepola Gunaratana to support his Buddhist Center the Bhavana Society, is forever lost.
I think supporting both Wisdom Publications and Ven. Henepola Gunaratana is important to Buddhism in America. Dana / Generosity is the first of the Buddhist perfections... Free is good, but supporting a non-profit publisher of Buddhist books and a Buddhist Center is better... Please give this a mindful moment. The old (online) version is below, but Wisdom Publications is offering 20% off the latest edition through UrbanDharma.org and the link below.

" Wisdom Publications and UrbanDharma.org have joined forces to offer a 20% discount code - UDMIP- on the
New Edition of "Mindfulness in Plain English" which can be applied to both the 'paperback and eBook'
version at check out, on the Wisdom Publications website... See link below..."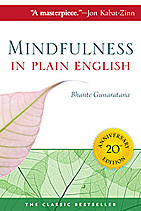 Buy from Wisdom Publications and get a 20% discount - Click Here - Apply UDMIP at Check Out.

Peace... Rev. Kusala / UrbanDharma.org
---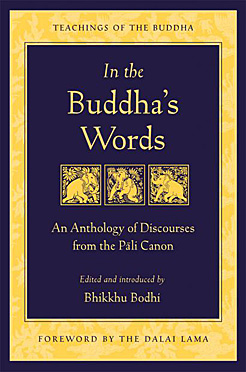 A 41 page PDF Preview of "In the Buddha's Words / Click Here
Special Offer - 20% Off - 'In the Buddha's Words' - eBook or paperback / See Below
'Wisdom Publications and UrbanDharma.org' have joined forces to offer a 20% discount code off the
Print and eBook edition of "In the Buddha's Words" / Code - UWBW15 - Click Here - Apply UWBW15 at Check Out.
This collection is a wonderful introduction to the Buddha's teachings—in his own words. The American scholar-monk Bhikkhu Bodhi, whose voluminous translations have won widespread acclaim, here presents selected discourses of the Buddha from the Pali Canon, the earliest record of what the Buddha taught. Divided into ten thematic chapters, In the Buddha's Words reveals the full scope of the Buddha's teachings, from family life and marriage to renunciation and the path of insight. A concise, informative introduction precedes each chapter, guiding the reader toward a deeper understanding of the texts that follow.
---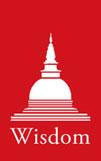 Wisdom Publications
Wisdom Publications is the leading publisher of contemporary and classic Buddhist books and practical works on mindfulness. Publishing books from all major Buddhist traditions, Wisdom is a nonprofit charitable organization dedicated to cultivating Buddhist voices the world over, advancing critical scholarship, and preserving and sharing Buddhist literary culture.
Wisdom Publications and Urban Dharma have created a special partnership and are now offering select Paperback and Hardcover books from Wisdom Publications at a 25% discount off the publishers price. The code used at 'Check Out' to receive the discount is - UDWB15 - Simply click on the link - the Wisdom page will have a 'Cart' icon - when it is time to pay, enter the special code and receive your special 25% discount. (eBooks are not included)
"These four generations of Chinese masters indeed taught amid social turbulence. These luminous teachings, translated clearly for the first time, remain informative for our own troubled period."—Taigen Dan Leighton, translator of Dogen's Extensive Record.

Sometimes history is cruel: a civilization starts to fall apart and a stable social order starts to unravel; upheaval and uncertainty abound. Tyrants ride high, old notions of justice vanish, and people may feel they have nowhere to turn for relief. In some ways, this is the story of human civilization.

Indeed, this is what happened to the Chinese world in the thirteenth century when the Mongol conquerors mangled China and left the Chinese social order in tatters.

This book, from one the pioneering and preeminent translators of Zen for the West, presents a selection of Zen lessons from four teachers in four successive generations whose public lives spanned a turbulent period in Chinese history. These four Zen masters were all eminent teachers, and their teaching words reflect the state of the art of Zen teaching in their time. And they are, even now, all vividly relevant.

---


Hardcover
25% Off Code - UDWB15
- Buy This Book -




Manhae (1879-1944), or Han Yongun, was a Korean Buddhist (Son) monk during the era of Japanese colonial occupation (1910-1945). Manhae is a political and cultural hero in Korea, and his works are studied by college students and school children alike.

Everything Yearned For is a collection of 88 love poems, evocative of the mystical love poetry of Rumi, and even reminiscent of the work of Pablo Neruda.Though Manahe's poetry can be read allegorically on many levels—political and religious—it is completely unlike any other poetry in Buddhist or secular realm.

The first poem, "My Lover's Silence," narrates the lover's departure and establishes the enduring themes of the work: the happiness of meeting, the sadness of separation, the agony of longing and waiting, and, most of all, the perfection of love in absence that demands the cost of one's ongoing life, as opposed to the relief of death. The Korean word translated in these poems as "love" and "lover" is nim, though nim has many and broad interpretations. Understandably, the identity of Manhae's lover, or "nim" has been the subject of much speculation.culture.

---

Just as D.T. Suzuki introduced the West to Zen philosophy, Nyogen Senzaki helped introduce it to Zen practice, becoming the first great Japanese meditation master to fully immerse himself in the everyday life of America. Like a Dream, Like a Fantasy collects many of his talks, essays, and poetry into one fascinating volume that offers an intimate, in-depth look at one ofWestern Zen's earliest pioneers.

"Nyogen Senzaki will always be remembered as one of the great patriarchs of American Zen. His impact on the transmission of Zen to the West is remarked upon in every study of the subject and yet his own writings and teachings have until now been difficult to find. An excellent collection was [previously published] and a reissue never went to press. Thankfully, Wisdom Publications is publishing it under the title Like A Dream, Like a Fantasy: The Zen Writings and Translations of Nyogen Senzaki. From the moving and informative new introduction by Eido Shimano Roshi, to the last words of Senzaki himself, this volume offers abundant testimony to the master's ability to present the Zen tradition with directness and humor. This long overdue publication will make Nyogen Senzaki's inimitable voice available to a new generation of readers and students." (Buddhadharma: The Practitioner's Quarterly)

---

"Mindful Politics has gathered the big names—Jerry Brown, Pema Chödrön, Thich Nhat Hanh, even the Dalai Lama himself—around an ancient idea whose time is more relevant than ever: that the enlightened governance of a society transcends issues of gender, class, race—even partisanship. It offers us a first hint of what the consummation between Buddhadharma and American politics might look like—and how to get there."—Waylon Lewis, editor of elephantjournal.com

"I've studied politics my entire life. It's been because of my time working on this book that I've finally learned what's really important in politics." So says Melvin McLeod, editor of Mindful Politics, a book that transcends Right and Left, progressive and conservative, to get to the heart of what matters: how we can all make a positive difference in our complex political world.

This is not your typical political book. It's not written at a fever pitch, it doesn't use a good/bad binary, and it doesn't tout partisan policies. Instead, this timely collection addresses the less-discussed but more important questions about politics: What insight does religion have to offer politics? How can we as concerned citizens move beyond the particulars of legislation and party affiliation, and take direct action? How, amid divisive and challenging times, can personal growth and effective advocacy take place together?

In short, Mindful Politics offers the perspectives of 34 important authors and thinkers on how each of us, right now, can make the world a better place.

McLeod includes essays and insights from some of the brightest, and most controversial, lights of Buddhism—and beyond.

---

"This book will make you glad to have read it and glad to be alive."—Robert Langan, author of Minding What Matters

In Together Under One Roof, Lin Jensen turns his keen eye and powerful prose explicitly to the teachings of the Buddha, to traditional Zen stories, and to the practices of meditation and compassion—as well as the intricacies of everyday language and the natural world, truth and beauty, family, and the myriad ways our simplest actions affect our whole lives. His previous two works, memoirs of growing up and growing old and of the hard-won but gentle wisdom gained in his daily public meditations for peace, were both critical successes earning a special place in readers' hearts. This book takes up symphonic variations on one main theme: we are all "in it" together, we are all living under one roof—and there's always a glowing hearth right here in this, the Buddha's household.

---


"Lin Jensen is the clearest voice in Buddhism. Highly and urgently recommended."—Karen Maezen Miller, author of Hand Wash Cold


Beloved and critically acclaimed author Lin Jensen returns with this bounteous volume exploring what the poet Gerard Manley Hopkins calls "deep down things." Richly informed by deep ecology, Lin's writing explores our intimate connection to the land, to the specificities of place, and to the living earth itself-all as Lin uncovers our own deepest nature, the true heart of what it means to be human. There is much in what's happening in our environment now that can and perhaps should be cause for dismay—and Deep Down Things looks squarely at all of this and nonetheless gives us ample cause for celebration.

24 Page Preview in PDF - Click Here

---
---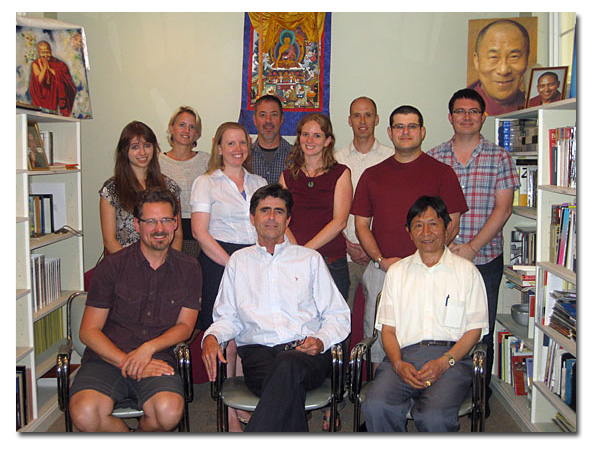 The Wisdom Publication Staff
Wisdom Publications is the leading publisher of contemporary and classic Buddhist books and practical works on mindfulness. Publishing books from all major Buddhist traditions, Wisdom is a nonprofit charitable organization dedicated to cultivating Buddhist voices the world over, advancing critical scholarship, and preserving and sharing Buddhist literary culture.

Over 30 years, Wisdom has developed a peerless list of over three hundred finely edited and beautifully produced titles that are distributed worldwide and have been translated into more than thirty languages. Wisdom's success in fulfilling its mission is due to the combined efforts and generosity of countless authors, translators, editors, donors, and staff, all inspired by the profound richness of Buddhism.

Click Here / Wisdom Publications


---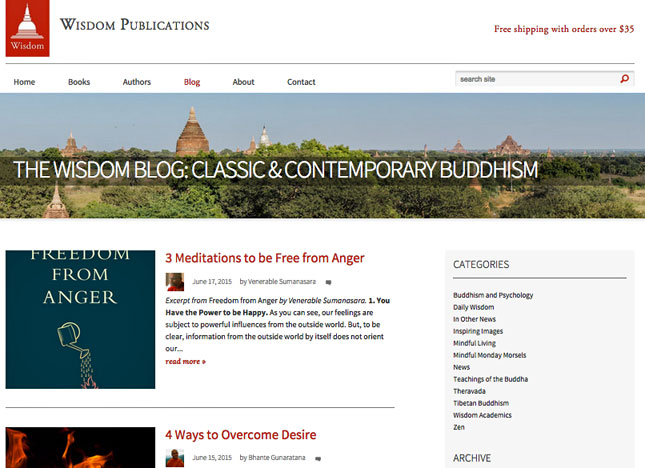 The Wisdom Publications Blog -- Click Here "The Wisdom Blog explores and illuminates classic and contemporary Buddhist thought and practice. Featuring rich selections, vivid quotes, and insightful commentary from the vast library of Wisdom titles, the blog is a gateway to the great expanse of knowledge encompassed in Wisdom's catalog." // Wisdom Publications is the leading publisher of contemporary and classic Buddhist books and practical works on mindfulness. Publishing books from all major Buddhist traditions, Wisdom is a nonprofit charitable organization dedicated to cultivating Buddhist voices the world over, advancing critical scholarship, and preserving and sharing Buddhist literary culture.



---
- Also from Wisdom Publications -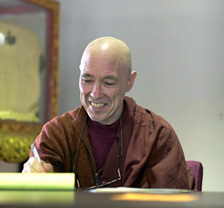 Teachings of the Buddha Series / Click Here
Wisdom's Teachings of the Buddha series features English translations of the four Nikāyas: the Dīgha Nikāya or Long Discourses by Maurice Walshe; the Majjhima Nikāya or Middle Length Discourses by Ven. Bhikkhu Ñāṇamoli, revised and edited by myself; and my own translations of the Saṃyutta Nikāya and the Anguttara Nikāya, respectively the Connected Discourses and the Numerical Discourses. These collections expose us to the vast range of the Buddha's teachings, timeless in meaning and value, described in the texts themselves as "good in the beginning, good in the middle, and good in the end." They also offer us fascinating glimpses into the life of the Buddha as a real human being living in a specific historical and cultural context.
If you are keen on learning what the Buddha himself taught during his active ministry of forty-five years, it is to the Nikāyas that you will eventually have to turn. What did the Buddha actually say about the workings of karma? What did he say about self and non-self, about the duties of a householder, about precepts and meditation, about the four foundations of mindfulness? With these texts on hand, you won't have to settle for second-hand answers to these questions, whether from traditional expositors or modern commentators. In the words of these discourses you will be able to find the answers for yourself.