Reflections on Death: Buddhist and Catholic Teachings and Practices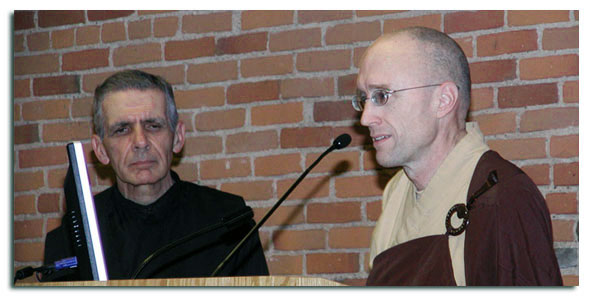 These two presentations on death constituted the "public event" of the Second Monks in the
West Conference held at Saint John's Abbey in Collegeville, Minnesota, October 26-29, 2006.
REALIZING THE DEATHLESS OR SEEKING REBIRTH IN THE PURE LAND?
/ BUDDHIST VIEWS ON LIFE, DYING, AND WHAT COMES NEXT ~ Rev. Heng Sure, PhD

A CHRISTIAN'S WAY TO DEATH ~ James Wiseman, OSB
"Link open a new window, close window to return to this page."
Reflections on Death / PDF - Click Here
Home Page /
Click Here