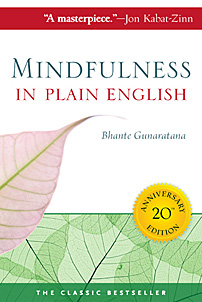 Free PDF preview on the 20th edition - Click Here


"Mindfulness in Plain English" has been on UrbanDharma.org a while now for free download, but the edition I posted years ago was the first edition and is now rather dated.
Over the last few months I have been in contact with the publisher at Wisdom Publications about M.I.P.E... I have come to understand any money that would have gone to Wisdom Publications (a non-profit publisher of Buddhist books) and the author Ven. Henepola Gunaratana to support his Buddhist Center the Bhavana Society, is forever lost.
I think supporting both Wisdom Publications and Ven. Henepola Gunaratana is important to Buddhism in America. Dana / Generosity is the first of the Buddhist perfections... Free is good, but supporting a non-profit publisher of Buddhist books and a Buddhist Center is better... Please give this a mindful moment. The old (online) version is below, but I have deleted the PDF and ePub files.

I am working with the publisher to see if UrbanDharma.org can offer a discounted version.
If you can afford to buy the book, please buy it from Wisdom Publications @
http://www.wisdompubs.org/book/mindfulness-plain-english
If you can't afford the full price, please make a donation @
http://www.wisdompubs.org/support
Peace... Rev. Kusala / UrbanDharma.org

---

- Mindfulness In Plain English (Online) -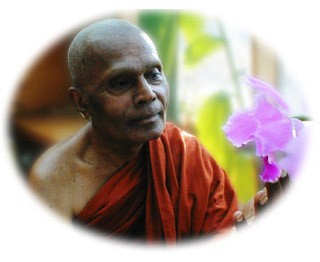 Ven. Henepola Gunaratana

From the introduction:

The subject of this book is Vipassana meditation practice. Repeat, practice. This is a meditation manual, a nuts-and-bolts, step-by-step guide to Insight meditation. It is meant to be practical. It is meant for use.

There are already many comprehensive books on Buddhism as a philosophy, and on the theoretical aspects of Buddhist meditation. If you are interested in that material we urge you to read those books. Many of them are excellent. This book is a 'How to.' It is written for those who actually want to meditate and especially for those who want to start now.
Preface

Introduction

Chapter 1 ...(Meditation: Why Should I Bother?)

Chapter 2 ...(What Meditation Isn't)

Chapter 3 ...(What Meditation Is)

Chapter 4 ...(Attitude)

Chapters 5 ...(The Practice)

Chapter 6 ...(What To Do With Your Body), General Rules, Clothing, Traditional Postures
Chapter 7 ...(What To Do With Your Mind)

Chapter 8 ...(Structuring Your Meditation), Where To Sit, When To Sit, How Long To Sit
Chapter 9 ...(Set up Exercises), The Threefold Guidance, Universal Loving-Kindness
Chapter 10 ...(Dealing With Problems)

Chapter 11 ...(Dealing With Distractions, I)

Chapter 12 ...(Dealing with Distractions, II)

Chapter 13 ...(Mindfulness - Sati)

Chapter 14 ...(Mindfulness Versus Concentration)

Chapter 15 ...(Meditation in Everyday Life)

Chapter 16 ...(What's in It for You)

Distribution Agreement


(Please Note: Links open a 'New' window, to return to this page close the new window.)
Photo - Ven. Henepola Gunaratana by © 2002 Steven F Radzikowski