- Mindfulness In Plain English -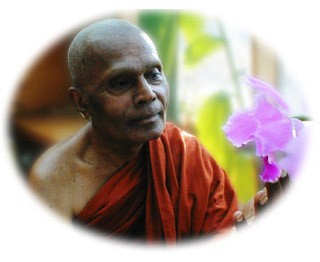 Ven. Henepola Gunaratana

From the introduction:

The subject of this book is Vipassana meditation practice. Repeat, practice. This is a meditation manual, a nuts-and-bolts, step-by-step guide to Insight meditation. It is meant to be practical. It is meant for use.

There are already many comprehensive books on Buddhism as a philosophy, and on the theoretical aspects of Buddhist meditation. If you are interested in that material we urge you to read those books. Many of them are excellent. This book is a 'How to.' It is written for those who actually want to meditate and especially for those who want to start now.


Mindfulness In Plain English - PDF (637 KB) - PDF Download Here

Now in .epub for your e-reader - .epub Download Here

iPhone - epub://path/to/mindfulness.epub
Preface

Introduction

Chapter 1 ...(Meditation: Why Should I Bother?)

Chapter 2 ...(What Meditation Isn't)

Chapter 3 ...(What Meditation Is)

Chapter 4 ...(Attitude)

Chapters 5 ...(The Practice)

Chapter 6 ...(What To Do With Your Body), General Rules, Clothing, Traditional Postures
Chapter 7 ...(What To Do With Your Mind)

Chapter 8 ...(Structuring Your Meditation), Where To Sit, When To Sit, How Long To Sit
Chapter 9 ...(Set up Exercises), The Threefold Guidance, Universal Loving-Kindness
Chapter 10 ...(Dealing With Problems)

Chapter 11 ...(Dealing With Distractions, I)

Chapter 12 ...(Dealing with Distractions, II)

Chapter 13 ...(Mindfulness - Sati)

Chapter 14 ...(Mindfulness Versus Concentration)

Chapter 15 ...(Meditation in Everyday Life)

Chapter 16 ...(What's in It for You)

Distribution Agreement


(Please Note: Links open a 'New' window, to return to this page close the new window.)
Photo - Ven. Henepola Gunaratana by © 2002 Steven F Radzikowski