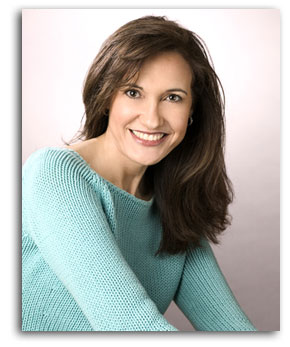 Lissa Coffey Ph.D. / Ancient wisdom, modern style
Best-selling author Lissa Coffey (Lisa Marie), Ph.D., is a lifestyle expert who serves up piping hot dating and relationship advice! She is a refreshing radio and TV guest known for her inspiring blend of ancient wisdom and modern style.
Lissa Coffey (Lisa Marie Coffey) is a Lifestyle Designer who serves up an inspiring blend of ancient wisdom and modern style. Her new book, "What's your Dosha, Baby?" Discover the Vedic Way for Compatibility in Life and Love" (Marlowe & Co.) does for Ayurveda what Linda Goodman's Love Signs has done for astrology.
A sought-after relationship and lifestyle expert, Lissa Coffey appears frequently on television and radio and contributes to many national publications with her insightful and compassionate approach to modern-day issues. Her "Weekday Wisdom" e-messages are enjoyed around the world by a steadily growing subscriber base.
Coffey's "Getting There with Grace: Simple Exercises for Experiencing Joy," (Tuttle Publishing), is a 9-week guide to finding personal fulfillment. Her previous book in the series, "Getting There! 9 Ways to Help Your Kids Learn What Matters Most in Life," is endorsed by such luminaries as Deepak Chopra, Paul Pearsall, and John Wooden. Lissa also co-authored "The Healthy Family Handbook", a primer to alternative health therapies that earned praise from Marianne Williamson and many others.
Lissa is an exciting and engaging speaker who addresses a wide range of family, relationship and spirituality topics. Additionally, she is a certified meditation instructor with the Chopra Center for Well Being.
Lissa's broadcast career began with her own radio talk show while a student at UCLA, which led to a position with ABC Entertainment. She went on to host and produce a weekly "Positive Parenting" segment for a network affiliate in Southern California, then hosting Satellite Media Tours and serving as a spokesperson for several prominent companies. An award-winning producer and songwriter, Lissa's music videos for children have aired on Nickelodeon and Discovery Kids. She continues to actively advocate for children, especially those with special needs.
Lissa Coffey lives in the Los Angeles area with her husband and her two sons. For more information, plus photos and streaming video clips, visit: www.coffeytalk.com.
Member: NATAS, NARAS, ASCAP, SAG, AFTRA, PGA, Author's Guild