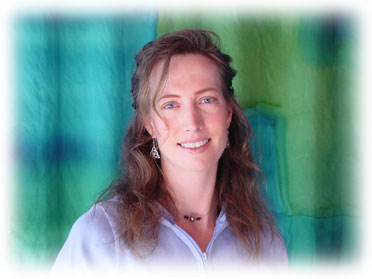 Ericka Bryant / True Yoga
Ericka Bryant, R.Y.T, is the owner of True Yoga and a devoted practitioner of yoga. She teaches several classes during the week and strives to always bring something fresh and new to her students'practice. She found yoga over six years ago and was one of the first students to attend True Yoga when it opened. Since then her yoga practice has given her a strong foundation for her life and a focal point for her spiritual practice.
She completed a teacher training intensive at the White Lotus Foundation with Ganga White and Tracy Rich in 2005. She recently completed another 200 hour program at Shoshoni under the guidance of Swami Devananda, Swami Kripananda, and Guru Shambhavananda. It was during this training that she was privileged to experience the deeper meditative and spiritual side of yoga. She is honored now to be a part of the sacred lineage of Guru Nityananda.
Ericka enjoys hiking, biking, walking her dogs, and scuba diving. She is always looking for new and unique ways to serve the students and teachers at True Yoga who are the heart and soul of the studio, as well as ways to be of service to the community of Thousand Oaks and Westlake Village which she has grown to love.